Mobile homes designed for you
Looking for a comfortable and practical second home?
Discover Louisiane's 3 residential ranges that will meet all your desires.
Stylish and comfortable, Louisiane mobile homes are on-trend, spacious and resistant to weather and climatic conditions. A second cosy and very practical home, the ideal place for your family reunion or a new pied-à-terre where you can stay during your holidays.
A wide choice of mobile homes is available to you from 3 specific residential ranges: Vacances Privilège, TAOS and Bol d'Air.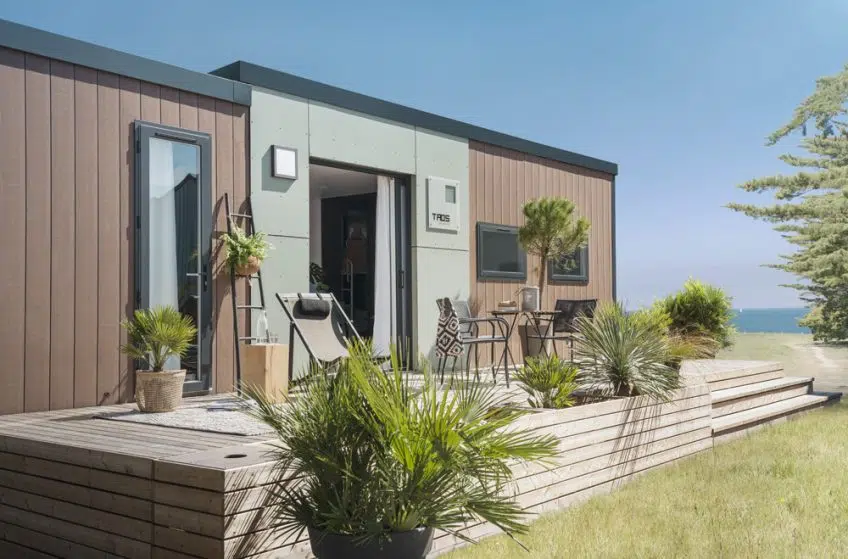 A new vision for mobile homes
Taos offers a more architectural vision of the mobile home. The materials, used both on the outside and inside, are simple yet contemporary and sophisticated. Enter another dimension...bright, elegant and uniquely designed, this collection makes the most of the materials it uses and their precise lines, making Taos a place to immerse yourself in emotions and sensations for an outstanding holiday experience.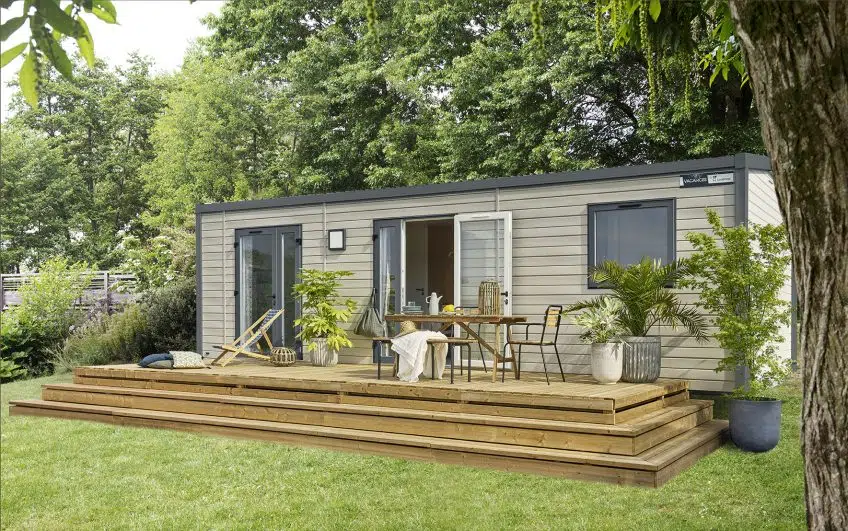 The widest choice available
Enter a world where attention to detail, quality materials and equipment combine to create a warm environment. The models in the Vacances Privilège range combine design and ergonomics for a cosy, understated and timeless interior... so you can just feel good at home.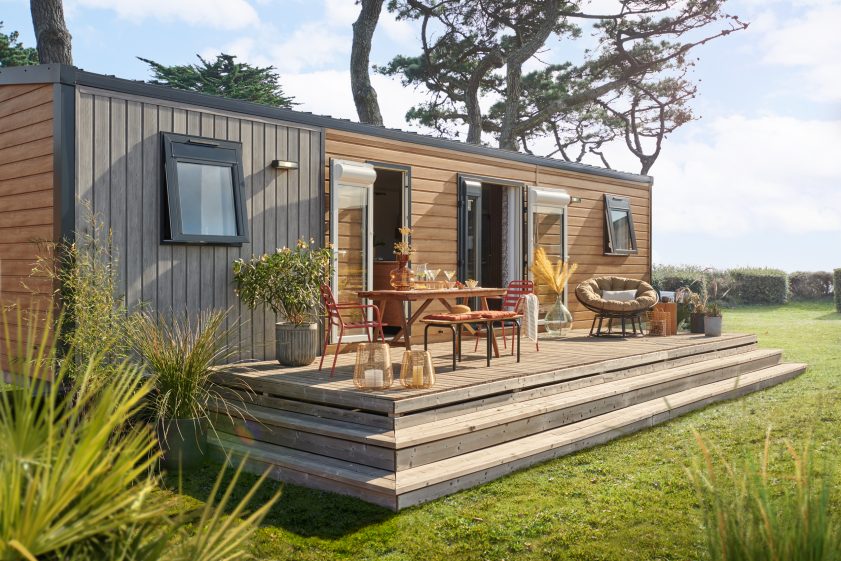 The perfect balance between Premium, Design & Space
We offer you a walk in the fresh air with this new range that is full of life. With a resolutely contemporary tone, the harmonious interior design surprises with its layout and refined decoration. The Bol d'Air range has been designed to offer spacious, comfortable and inviting living spaces that are open to the outdoors. The four models offer top-of-the-range facilities so you can recharge your batteries in an idyllic setting. Harmony, comfort and a sense of detail...
Are you a professional?
Discover our rental ranges
ideal for your holidaymakers.